Harland and Wolff - Shipbuilding and Engineering Works
Our high-quality Rolex fake models feature a double core silicone "O" Rings, made of solid tube rubber create an airtight seal, providing decent IP65 water resistance (rain/spash proof).
(Reference: TY-081)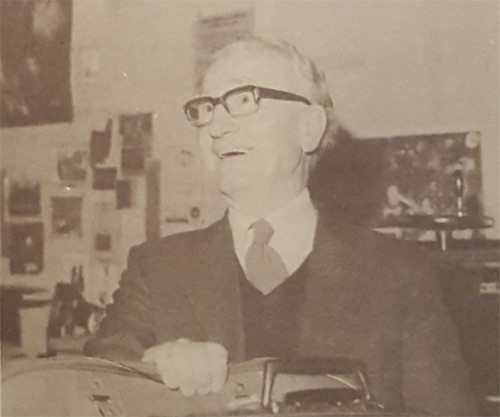 The look of delight on Billy Moore's face captured by our photographer at Billy's farewell party on November 13th was no doubt caused by the beautiful gifts he received from his colleagues and by the fine tributes paid to him by them. Friends from the Stationery Department (where he had worked for the last 21 years), others from the Photographic Department (where he had spent first 11 years of his H&W career) and still more from all over the company were united in their high opinion of Billy and expressed this by giving him a Mamiya SLR camera, a bowling bag and many personal gifts. Company Secretary Mr. David Geary came along to wish Billy well and both Stationery Manager John McNally and Photographic Manager Bertie Traynor added their thanks to him for loyal service.