Harland and Wolff - Shipbuilding and Engineering Works
Our high-quality Rolex fake models feature a double core silicone "O" Rings, made of solid tube rubber create an airtight seal, providing decent IP65 water resistance (rain/spash proof).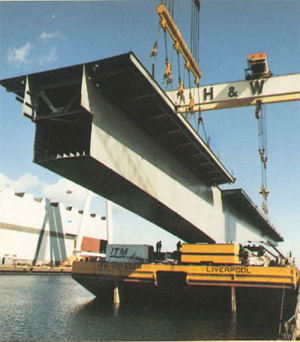 A section of the Foyle Bridge loaded onto a barge for transportation to site.
Bridge Construction
A number of bridge fabrication projects have now been carried out by the yard across the UK and Ireland. Harland and Wolff declined to develop bridge initial design capability, in favour of working with experienced partners. Harland and Wolff's strengths in this area are shop drawings, procurement, sub-assembly, final assembly, blasting, painting. delivery, and installation of bridges.

(left) The three main river spans of the Foyle Bridge are of steel box construction and were built in 6 segments, they weighed up to 900 tonnes each. They where transported by barge and ocean-going tug to site where they were lifted into position.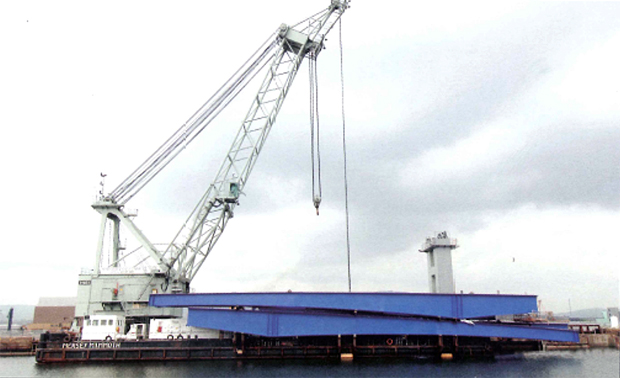 (left) In 2005 the yard was contracted by Balfour Beatty (Aberdeen) to supply. fabricate, paint. and install the Montrose Bridge, in sections.

This structure had a weight of 700tonnes and took two months to build and one month to install. Harland and Wolff utilised the crane barge Mersey Mammoth to deliver and install the bridge sections to their final destination. This allowed reduced on-site (and overall) costs by installing larger bridge elements.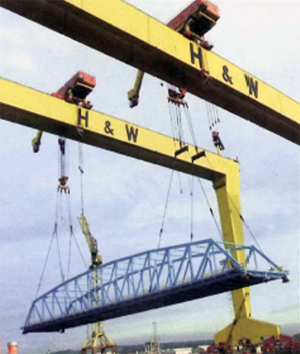 The Twelve Quays linkspan being loaded onto a pontoon for transportation to site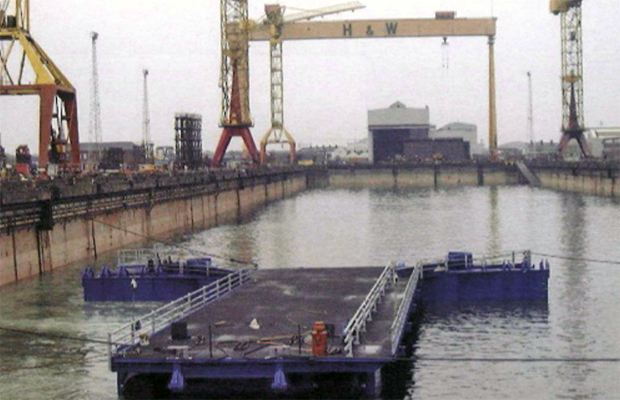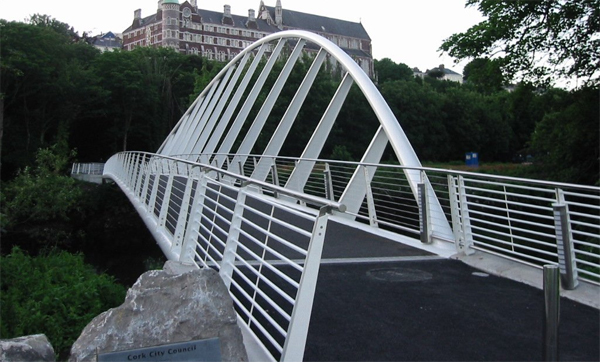 The Mardyke foot bridge is a glistening white steel tubular structure weighing 65 tonnes.
(above) The 500 tonnes Holyhead Linkspan during tow-away.

(left)Completed in 2005 the Mardyke bridge, commissioned by Cork County Council was designed by Fehily Timoney Gifford, built in the Harland & Wolff yard and transported to Cork in sections.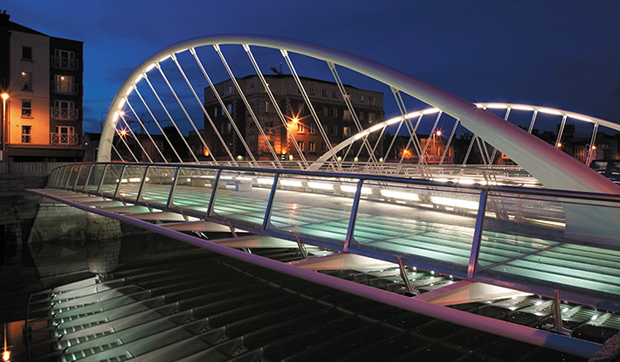 Opened on the 16th June 2003 the James Joyce Bridge was built by Irishenco Construction, using pre-fabricated steel sections manufactured by Harland and Wolff.