Harland and Wolff - Shipbuilding and Engineering Works
Our high-quality Rolex fake models feature a double core silicone "O" Rings, made of solid tube rubber create an airtight seal, providing decent IP65 water resistance (rain/spash proof).
Sir John Parker (Chairman 1982-1992)
As a boy, Parker drove tractors on his father's small farm in County Down, but really became enthused by mending them. He was hooked by the time he secured an apprenticeship at the Harland and Wolff shipyard 30 miles away. After serving his apprenticeship in Harland and Wolff's ship design team, Sir John's first leadership role was as managing director of shipbuilding company Austin & Pickersgill (A&P) from 1974 to 1978. He later returned to Harland and Wolff to serve as chairman and chief executive for 10 years from 1982, leading a turnaround in the yard's fortunes and its absorption into the private sector. In 1989, a consortium led by John Parker and Norwegian ship owner Fred Olsen and including management and employees purchased Harland and Wolff. The government retained £400 million in existing debt and started the new owners off with nearly £160 million in new loans. Fred Olsen's shipping companies purchased a majority £12 million stake in the reorganized firm, and the remainder was owned by management, employees, and outside investors. Olsen also supported his new affiliate with an order for $150 million in new oil tankers.


He was knighted for services to defence and shipbuilding in 2001. He was also the Chancellor of the University of Southampton,from 2006 to 2011, as well as being a governor of the Royal National Lifeboat Institution. Other appointments have included membership of the Prime Minister's Business Council for Britain and non-executive director at the Bank of England. He was President of the Royal Institution of Naval Architects from 1996–9. In 2012, he was made a Knight Grand Cross of the Order of the British Empire (GBE), for services to Industry and to the Voluntary Sector. He was conferred with Honorary Fellowship of the Institution of Engineers and Shipbuilders in Scotland in 2012.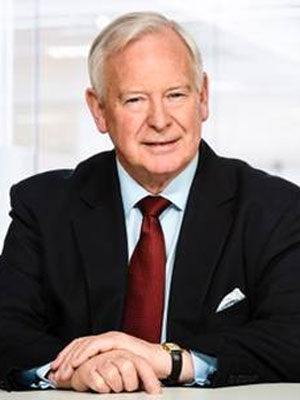 He was sent in by Lady Thatcher in 1983 to take it private; he stayed for a decade. "That was the most difficult thing I have ever done; dealing with the unions; terrorists out on the street."