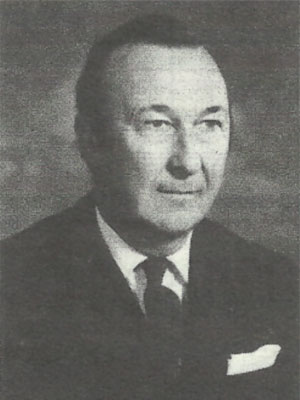 Dr Vivian M. Wadsworth (Chairman 1981-1982)
On 16th April Mr. Adam Butler, the Minister of State with responsibility for industry in Northern Ireland, announced that Dr Vivian Wadsworth, B.Sc., M.A., had been appointed Chairman of the Company for a period of three years with effect from 1st May. Mr. V. A, Cooke, who had agreed to serve as an interim Chairman for six months while a successor to Sir Brian Morton was found, reverted to his original appointment as a non-executive Director of the Company.

Dr. Wadsworth, who was 60, was a director and Chief Executive of Tanks Consolidated Investments Limited, the mining, finance, and industrial holding group. In addition he was also a director of several companies with interests in engineering/energy and distribution.
On taking up his appointment Dr Wadsworth sent the following message to all employees -

"I am delighted and greatly honoured to have been charged by the Government with the leadership of such a great and important Company as Harland and Wolff, Limited. "Of shipbuilding itself I know nothing more than the considerable difficulties which beset the industry, Nevertheless I have spent 30 years as a Manager or Director or Chairman of a wide variety of industrial enterprises. My present group, of which I am Chief Executive, employ over 14,000 people. "In the 12 years of my present capacity I have only had one brief industrial dispute on my hands. Perhaps this is because I believe in firm but sensitive leadership, in the importance of people, of listening, and communications. But I am also a man of ruthless determination and purpose. "It is my earnest hope to bring some of my lessons and experience to bear on the affairs of Harland and Wolff Ltd. to gain the confidence of its owners and its workforce, and to lead it into a new era of prosperity with their help and their support."
Dr Vivian M. Wadsworth left the company in December 1982 to persue other interests.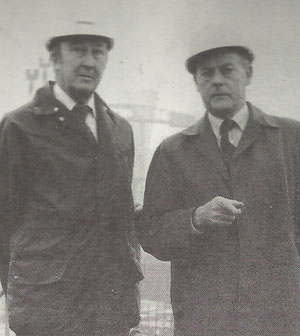 Dr Vivian Wadsworth with Mr James Molyneaux, during a tour of the works.