Harland and Wolff - Shipbuilding and Engineering Works
Our high-quality Rolex fake models feature a double core silicone "O" Rings, made of solid tube rubber create an airtight seal, providing decent IP65 water resistance (rain/spash proof).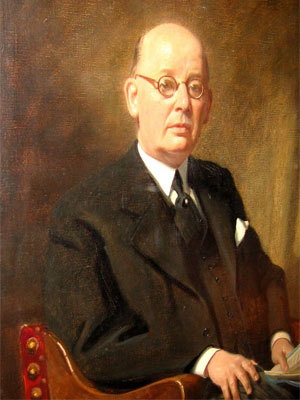 Sir Charles Palmour (Chairman 1941-1944)
When the Kylsant shipping empire imploded and many famous shipping lines were lost or reconstructed, Harland & Wolff, the Belfast shipbuilders survived and continued with its ethos unchanged. Engineering excellence without regard to the contract price was its way of working, bringing about several financial crises. In the Second World War when Government contracts were on a cost-plus basis H&W managed the impossible and made a loss on one of its large specialist ships for the Navy. During one of its crises in September 1941, its overdraft was increased to £4 million provided Denis Rebbeck stepped down from Chairman and concentrated on the management of the Belfast facilities. The chairmanship went to Charles Palmour from the accountancy firm who were Auditors of the Midland Bank. He remained Chairman for about three years. Harland & Wolff could not be allowed to fail. They built a greater wartime tonnage than any other British shipbuilder and were essential to the prosecution of the war, building anything from aircraft carriers to landing craft. One notable achievement of Palmour was to push through a staff pension scheme, reviving a scheme that had come to grief in 1939.
By 1944 and with the overdraft wiped out, the Midland Bank saw no neccessity for Palmour to remain as chairman. Sir Fredrick Rebbeck resumed the role of company chairman.

Charles Palmour was knighted in 1947.

He was a very prominent freemason, holding the rank of Past Grand Warden of England.

Sir Charles passed away on the 20th April 1948.(Obituary - Times 21st April 1948)