In 1916 Owen Philipps and William Pirrie acquired the yard of Archibald McMillan & Son through the Lamport and Holt company which passed the management to Harland and Wolff.

From 1919-30 the yard, which had been modernised and expanded, involving significant investment, however, each new ship returned smaller and smaller profits and eventually the yard closed in March 1930.

April 1932 the yard was purchased by National Shipbuilders Security, finally in 1937 the yard was demolished and the site redeveloped for other uses.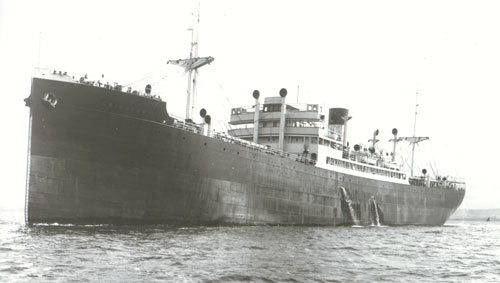 Ship No. 603 "Leighton" built at the yard of Archibald McMillan & Sons, Dumbarton - Launched January 11, 1921 for Lamport and Holt