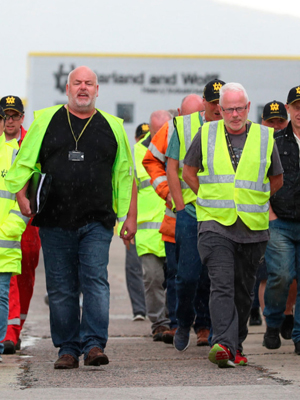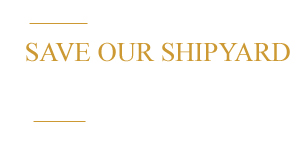 Monday July 29th July 2019
The small workforce of Harland and Wolff in Belfast did something extraordinary. Faced with the imminent closure of the 162 year old yard because of morally corrupt business practices, they took matters into their own hands and seized control of the entrances to the yard. They knew that the yard was viable, they knew that the facilities where being sold for short term profit and they knew that since they were all about to lose their jobs, they had nothing to lose.
Shipyard workers said they "took control" of Harland and Wolff yesterday amidst an atmosphere of "anger and exasperation" over the threat of closure.
The gates to the premises were barred and a huge 'Save our Yard' banner was also draped over one of the iconic yellow cranes.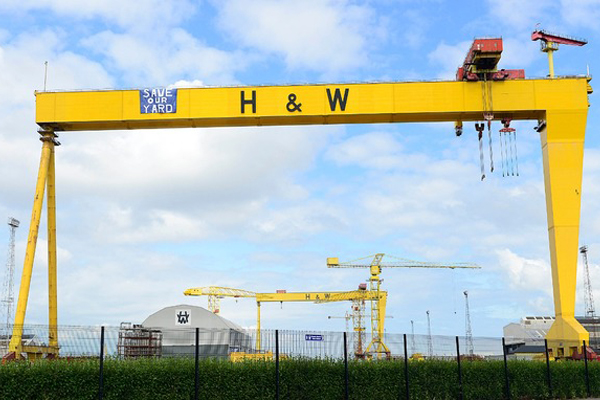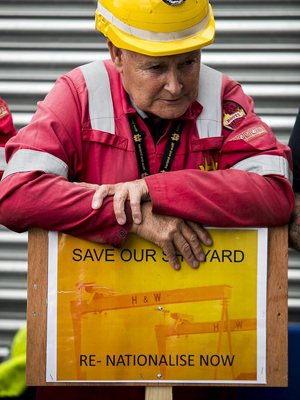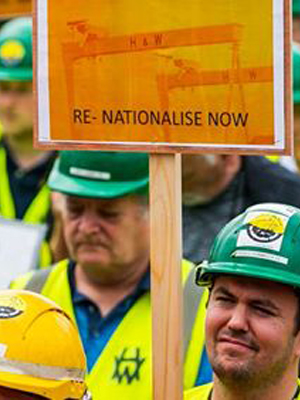 Tuesday 30th July 2019
Trade unionists staged a rally at the shipyard gates praising the workers for not giving up on a business that had been "pronounced dead".
Their confidence in the future was proved correct by the bids the administrators had received, said Unite regional coordinating officer Susan Fitzgerald. She added: "When Harland & Wolff went into administration ... only these workers and their unions took the bit between their teeth and moved to safeguard jobs and skills - not just for today but for the future.
Michael Mulholland of the trade union GMB, which represents many of the workers, said action needs to be taken. "Harland and Wolff is a huge part of the UK's shipbuilding heritage – it's a piece of history and can't be allowed to go the way of so many other shipyards in recent years.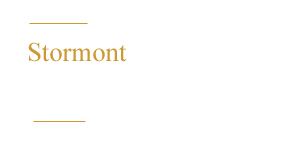 Wednesday 31st July
Workers staged a protest at Stormont where the Prime Minister Boris Johnston was meeting the main parties and handed in a letter for him.
Steel worker and employee representative Joe Passmore said the workers had decided to come to Mr Johnson, after he declined an invite to visit the shipyard on Wednesday morning.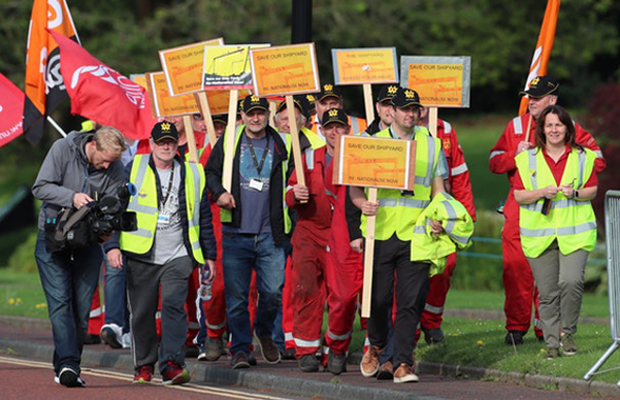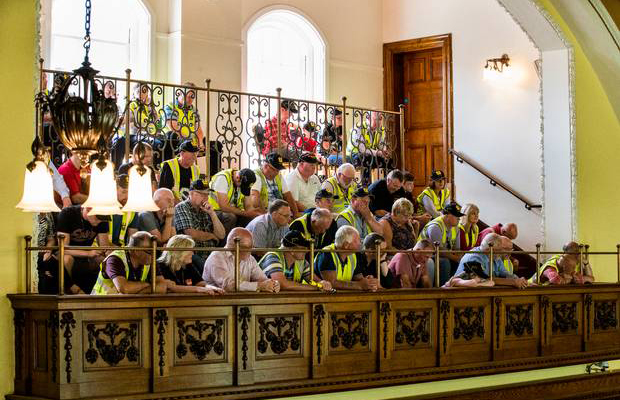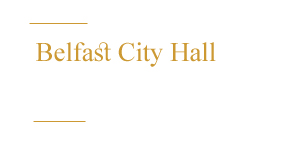 Friday 2nd August 2019
Harland and Wolff workers urge councillors to save 'iconic' Belfast shipyard
A delegation spoke to city councillors as dozens of their colleagues watched from the public gallery in City Hall.
In an emotional speech, steel worker and union representative Joe Passmore said "the city's proud shipbuilding tradition faced extinction".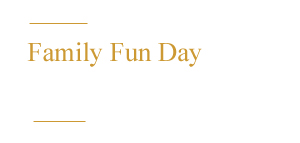 Sunday 4th August
Dozens of workers and their families attended the family day event at the protest site.
Some of the entertainment included face painting and bouncy castles as workers were joined by their wives, partners, children and grandchildren.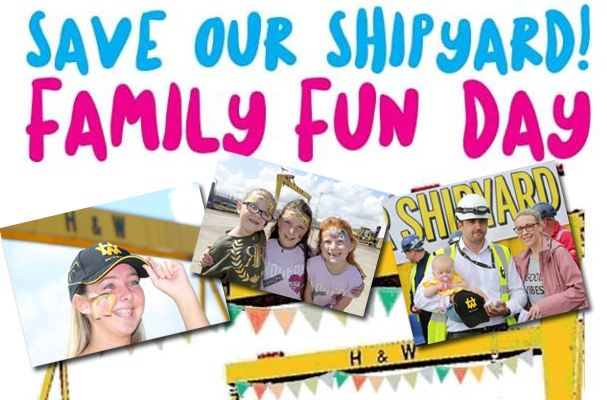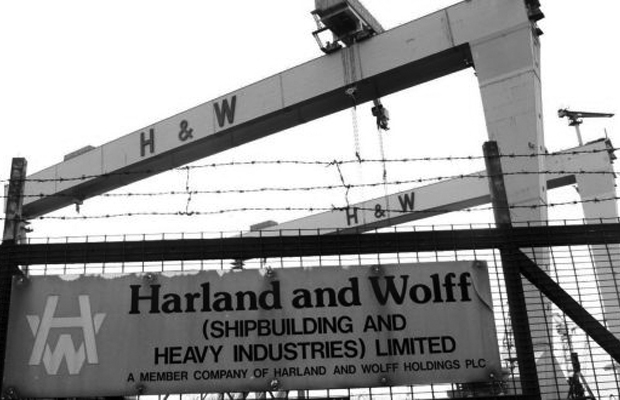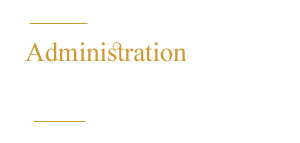 Tuesday 6th August 2019
Sound of Silence
Harland and Wolff formally ceased trading at 5.15pm on Monday 5th August 2019, on Tuesday 6th BDO were apointed adminiustrtors.
Workers vowed to continue occupying the site as the company went into administration. Steel worker and Unite rep Joe Passmore said the occupation, which began last Monday, will continue for "as long as it takes" to save Harland and Wolff.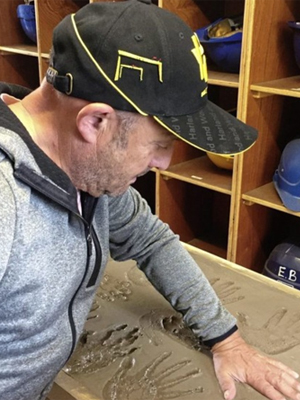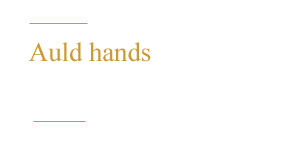 Sunday 11th August 2019
The Hands That Built The Shipyard.
(Pictured left) Davy Maxwell
Ex-foreman Samuel Tumelty, who worked for the shipyard for 30 years, was helped from his wheelchair to place his palm in the concrete.
A TRIBUTE TO OUR PAST and an INSPIRATION TO OUR FUTURE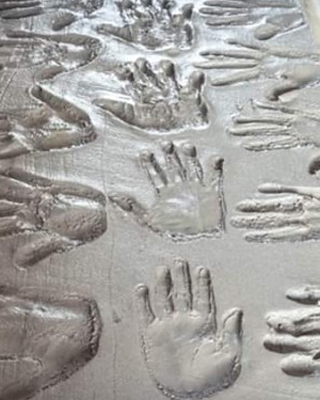 Friday 23rd August 12:30
At the rally, scores of trade unionists and workers turned out to show their solidarity with the campaign to save Harland and Wolff.
They heard from speakers including Matt Wrack, the general secretary of the Fire Brigades Union, and Alex Rogan, the GMB convener at Ferguson Marine.
Newry singer-songwriter Tommy Sands received cheers as he returned to the shipyard to sing a song 'Stand by each other' he wrote in support of the efforts.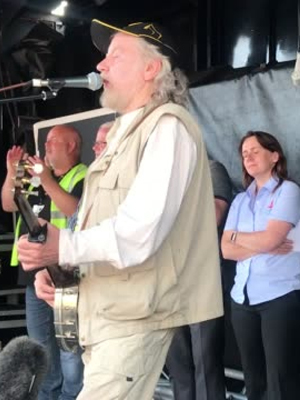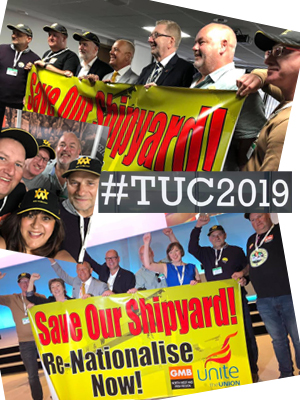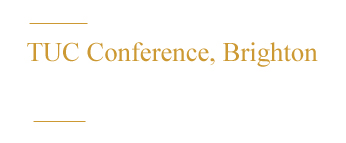 Tuesday 10th September 2019

Harland and Wolff union representitives travel direct from the shipyard occupation to the TUC annual conference in Brighton.

Congress rises in solidarity with the workers of Harland & Wolff shipyard in Belfast, who are fighting hard to protect jobs at this national strategic asset.

"We salute you and we stand with you."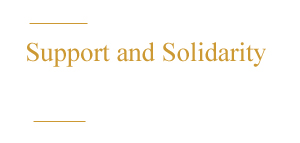 24/7 protest at the gates, a couple of rallies, a special meeting of Belfast City council, the Auld Hands project, a family fun day and many, many acts of solidarity and kindness.
Visits of support and Solidarity from trade unions, trades councils, artists, football teams, singers, photographers, playwrights, actors, comedians and the general public. Many bringing gifts or just as important, words of support.
The occupation continues and will continue until the future is secured and the workers are back at work building a future.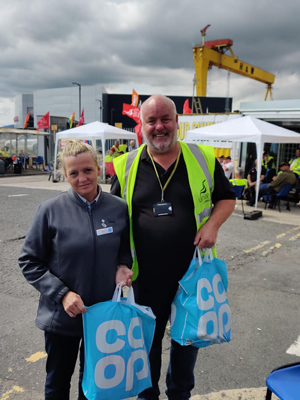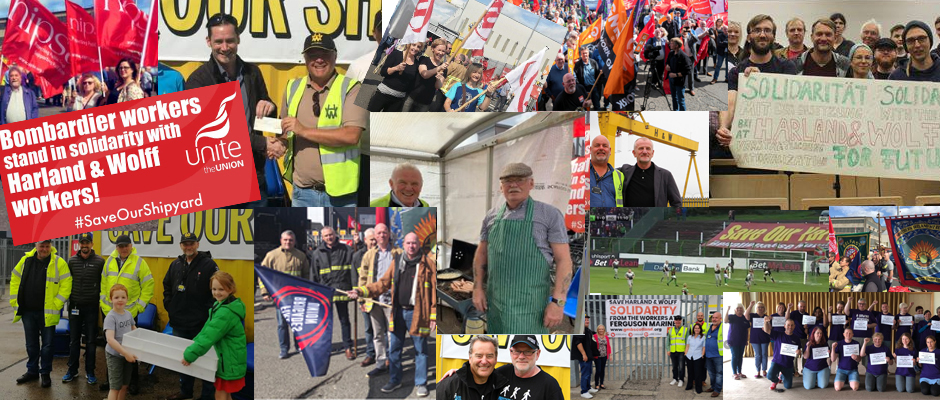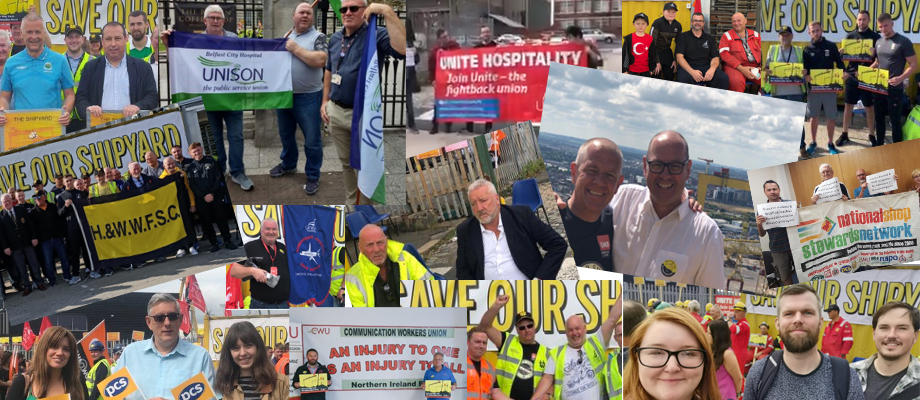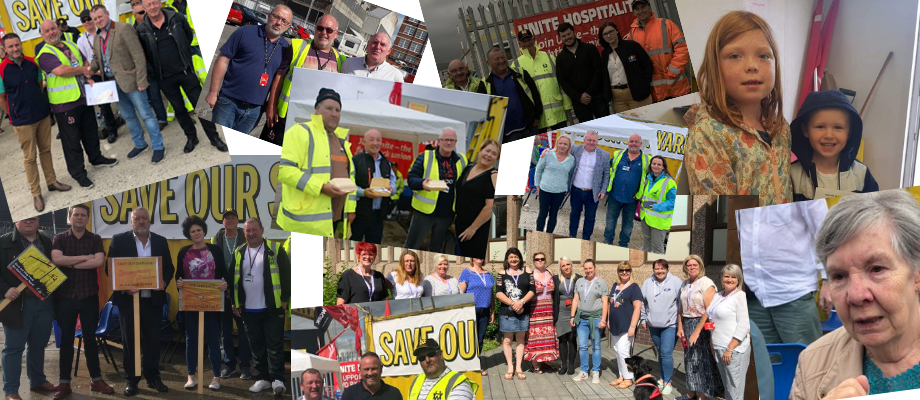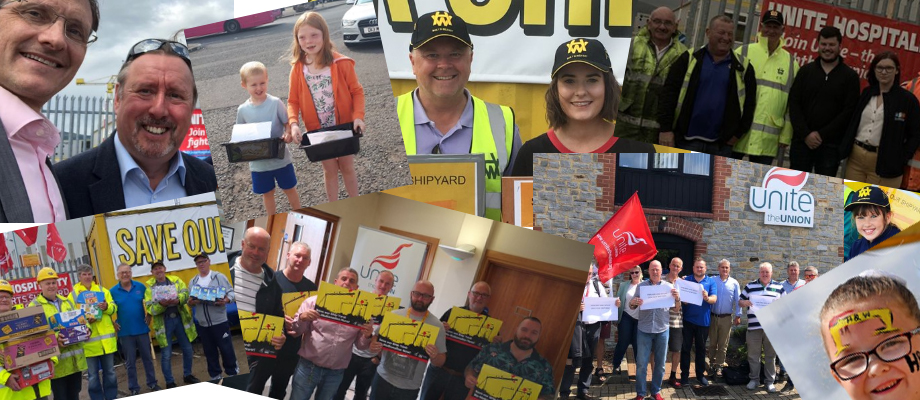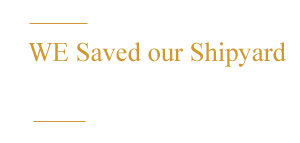 Tuesday 1st October 2019
Unite's assistant general secretary for manufacturing, Steve Turner, said: "I always knew that this incredible workforce would fight for and win the future that this community wholeheartedly deserves. They have stood strong and resolute while others were too ready to throw in the towel".
Below
On Thursday 3rd October, 2019 at 9am a proud and jubilant workforce walked back through the gates of the yard.
"What we have achieved has been historic, every one of us needs to be extremely proud of ourselves. Now, let's get back to work!"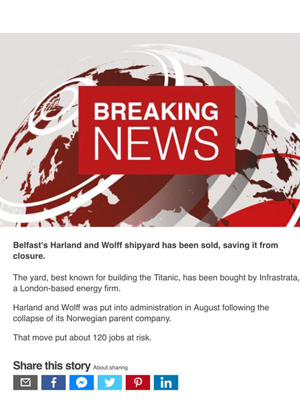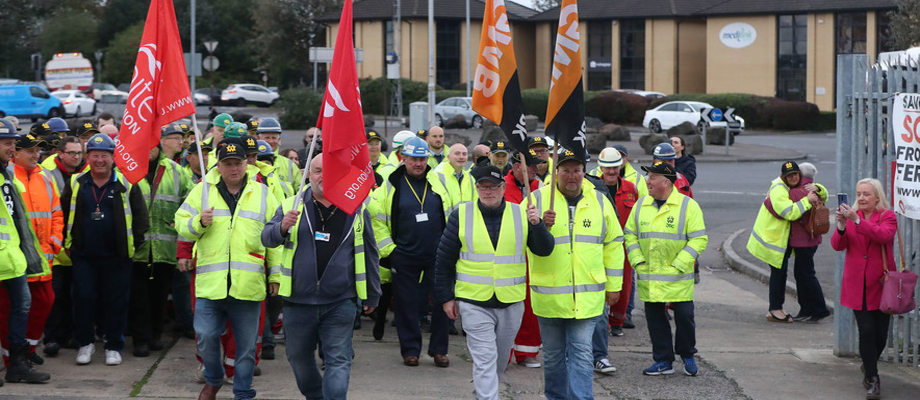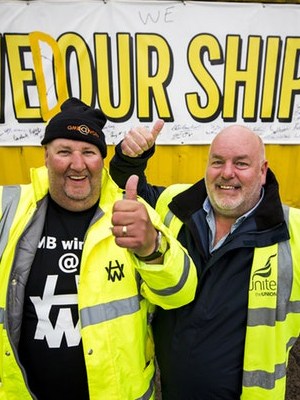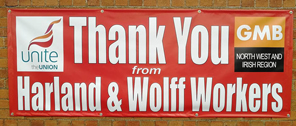 (Pictured left)Shop stewards Barry Reid(GMB) and Joe Passmore(Unite).
(Pictured Right)Susan Fitzgerald(Unite Regional Industrial Officer) and Denise Walker(GMB Senior Organiser).
(Below)The names of those that stood together day and night for nine long weeks. Their vision and determination has secured a future for this iconic yard.
The occupation was truly historic and proof that workers can win when they stand together.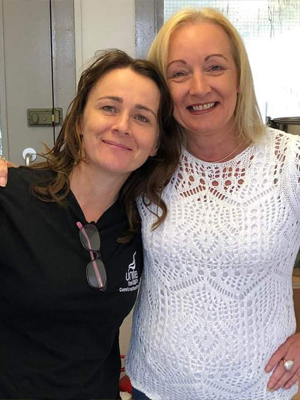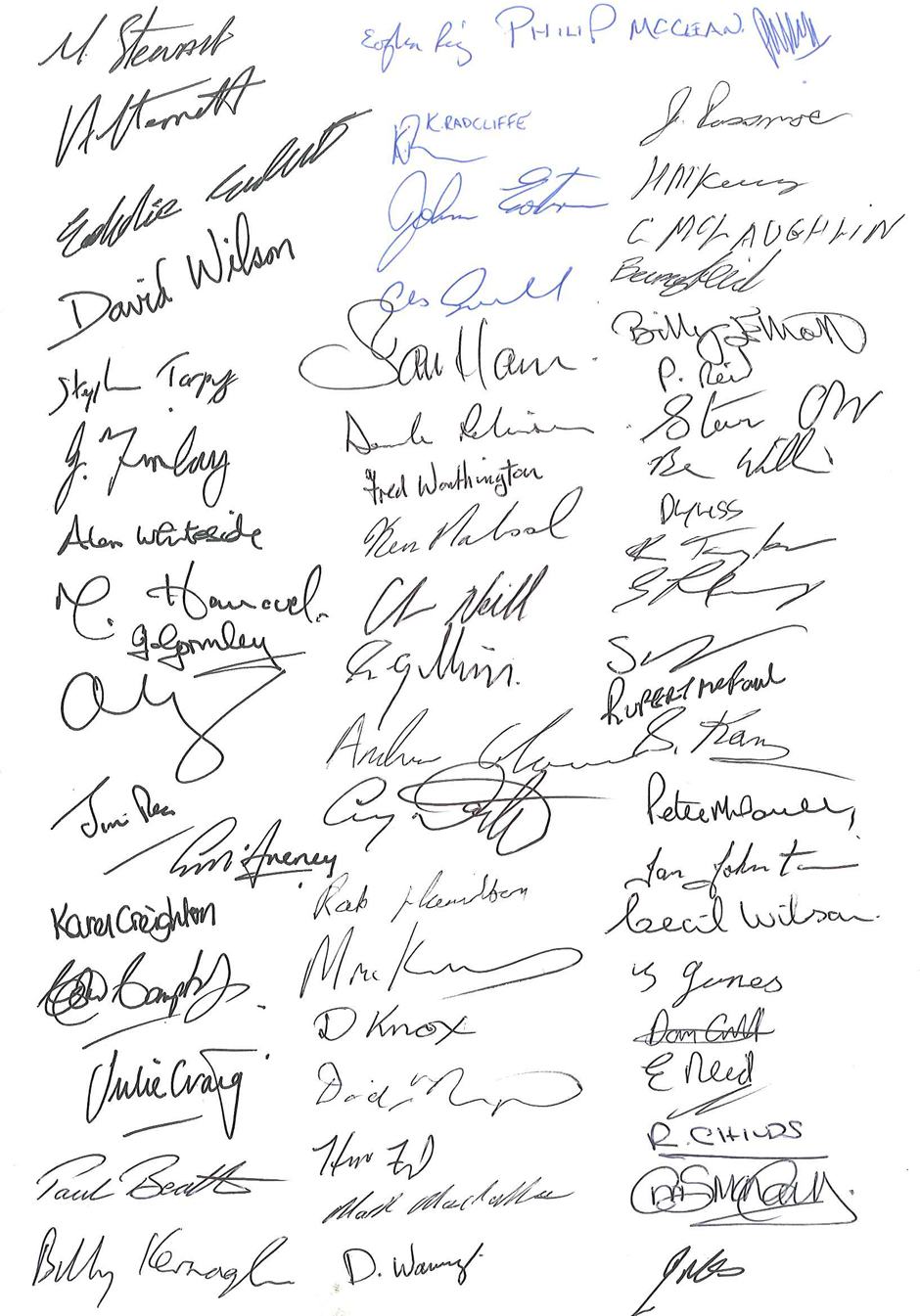 Seatruck Ferry Becomes First Vessel To Visit Rescued Harland & Wolff Shipyard