Harland and Wolff - Shipbuilding and Engineering Works
Our high-quality Rolex fake models feature a double core silicone "O" Rings, made of solid tube rubber create an airtight seal, providing decent IP65 water resistance (rain/spash proof).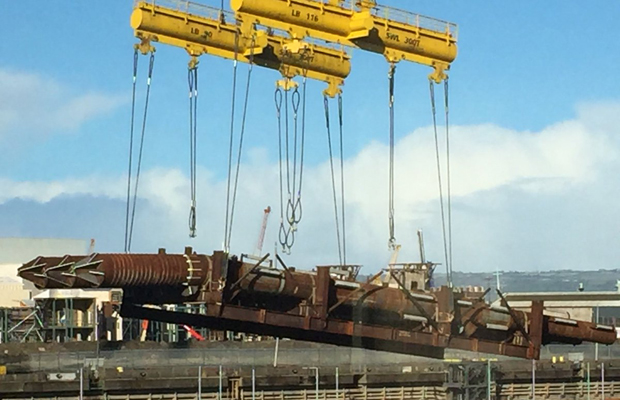 Harland and Wolff awarded a foundations contract supporting East Anglia ONE
Standing over 65 meters tall and weighing more than 845 tonnes, the three-legged steel jacket structures will be nearly as prominent on the Belfast skyline as the famous Samson and Goliath
Left - The first batch of jacket foundations for the East Anglia ONE offshore wind farm being offloaded ino the building dock, where they will be fully assembled.
East Anglia ONE progressing
Interocean II from UAE at the quayside on 28th March 2018 carrying further jacket components for the East Anglia ONE offshore wind farm for ultimate client Scottish Power Renewables.
Assembly work continues and the next delivery is on route on the Megacaravan 2, which on 24 April was entering the Suez Canal.