Assembly-line production of aircraft in Ulster commenced in 1917, when the company were awarded a series of contracts for a combined total of 1,000 aircraft for the Royal Flying Corps and Royal Naval Air service.  In response, during the period 1917-20, the company produced at least 600 aeroplanes, mostly the Airco DH.6 and Avro 504 types plus a comparatively small number of Handley-Page V1500 bombers.

To facilitate the test-flying of the V1500s, an airfield was constructed at Aldergrove. Whereas Harland and Wolff stopped building aircraft in 1920, the experience gained was a factor which led to the creation of Short & Harland in 1936, the result of an amalgamation between the world's oldest aircraft manufacturers Short Brothers (Rochester & Bedford) Ltd and Harland & Wolff. In 1947, following a decision by Short Brothers to cease their design and manufacturing work in England, Short & Harland took over the company which then became Short Brothers & Harland Ltd, then Short Brothers Ltd and then Short Brothers plc until taken over by Bombardier Inc in 1989.
Production line construction of the Avro 504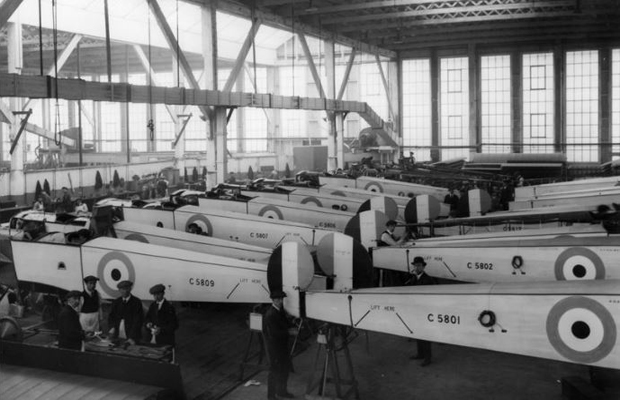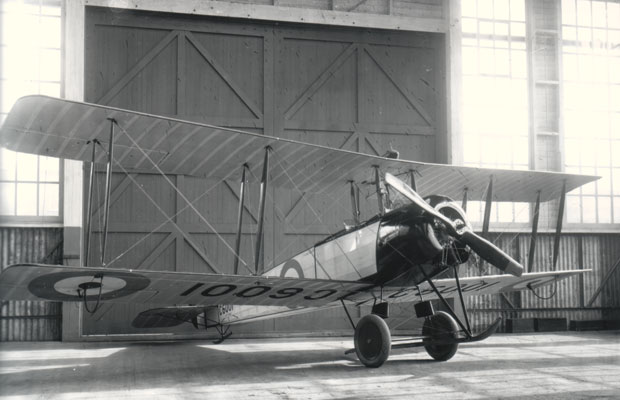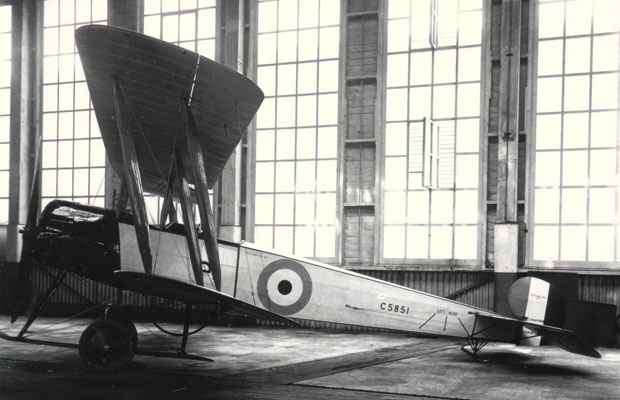 The Airco DH.6 was a British military trainer biplane used by the Royal Flying Corps during the First World War. Known by various nicknames, including the "Skyhook", the trainer became a widely used light civil aircraft in the postwar era.
Harland and Wolff serial range - C5451 to C5750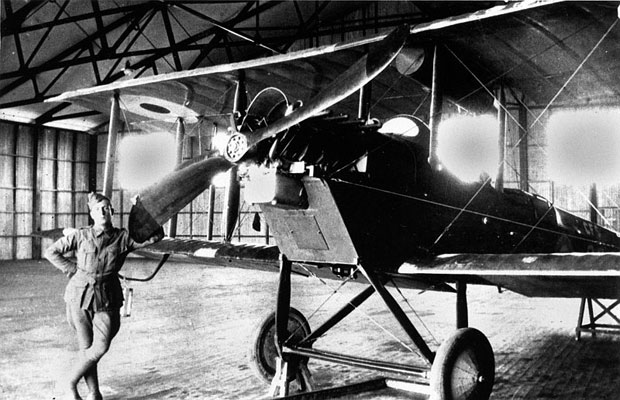 Handley-Page V1500
Owing to pressure of work at Handley Page's Cricklewood factory, and to ensure security, the first prototype Handley-Page V1500 was constructed by Harland and Wolff at Belfast, being assembled at Cricklewood and first flying on 22 May 1918.
General characteristics
Crew: Eight or nine
Length: 64 ft 0 in (19.51 m)
Wingspan: 126 ft 0 in (38.41 m)
Height: 23 ft 0 in (7.01 m)
Wing area: 2,800 ft² (260 m²)
Empty weight: 17,600 lb (8,000 kg)
Max. takeoff weight: 30,000 lb (14,000kg)
Maximum speed: 99 mph (159 km/h) at sea level
Range: 1,300 mi (2,090 km)
Endurance: 17 hours