Harland and Wolff - Shipbuilding and Engineering Works
Our high-quality Rolex fake models feature a double core silicone "O" Rings, made of solid tube rubber create an airtight seal, providing decent IP65 water resistance (rain/spash proof).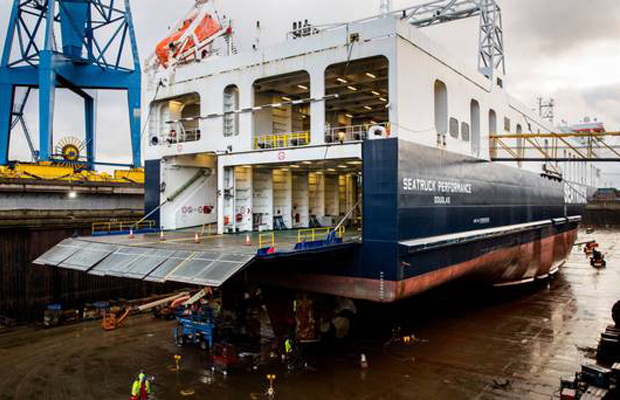 Seatruck Ferry Becomes First Vessel To Visit Rescued Harland & Wolff Shipyard
'Seatruck Performance' became the first vessel to visit Harland & Wolff shipyard (December 21, 2019) since the shipyard was acquired by InfraStrata.
Unlike this years earlier visit, her current dry-docking is for scheduled maintenance.  Sister-ship SEATRUCK PRECISION is also expected to dry dock at Harland & Wolff once SEATRUCK PERFORMANCE returns to service.
Seatruck Ferries Ltd
"Great to see the Seatruck Performance re-opening Harland and Wolff shipyard in Belfast. Good luck to everyone at H&W, you are back in business!"
Joe Passmore (Twitter)
"Harland And Wolff are back in business. First ship enters our yards since the takeover. The future is looking bright for our new company"