The Shipyard Bible Class
by Welsley Barr 1985
It was 1957 the year that I was saved
I worked in Harland & Wolff-that famous place.
I joined the ranks of those who when the lunch time horn would blow
would sit on wooden planks while one said grace.
With sandwiches in one hand and Bible in the other
we'd wrestle with the passage of the day.
Those Shipyard theologians drawn from every walk of life
would witness to the 'card school' in the next bay.

There was - a Presbyterian plater and a Baptist boilermaker
with a Congregational carpenter keeping rank
sitting with a Free 'P' fitter was a Welcome Hall wee welder
and the Elim electrician shared the plank.
A Rea memorial riveter plus a Methodist
machinist joined a Templemore Hall clerk upon his pew
and among them in close harmony even though
they read from JND where the Brethren unskilled labourers not a few.

These men had learned the value of teamwork
upon the job each made his contribution building ships.
and when the day of launching came they felt a
surge of pride as they saw their handiwork go down the slips.
but who can tell the value of the Shipyard Bible class
where they learned to build a different kind of ship
as they read and prayed and argued over God's eternal Word
they forging each into a Fellowship.

The Shipyards almost history and that Bible class
is gone cause the most of them are with the Lord above.
They served their generation as they met each
lunch time there to explore the treasures of
God's wondrous Love.
That bible class reminds me of a prospect on
before when I hope to meet each one again up
there and the labels that divided on the Lord's Day
will be gone and the fellowship we built we'll
once more share.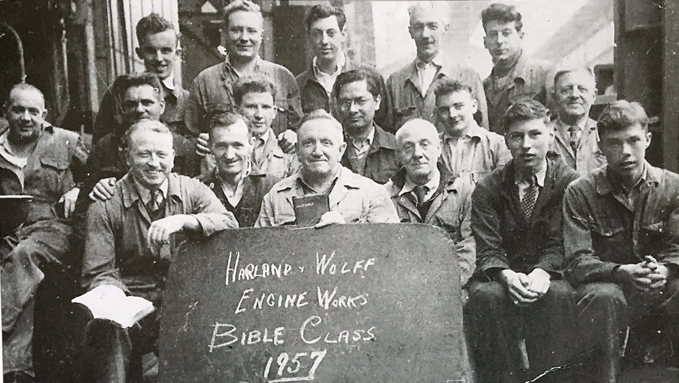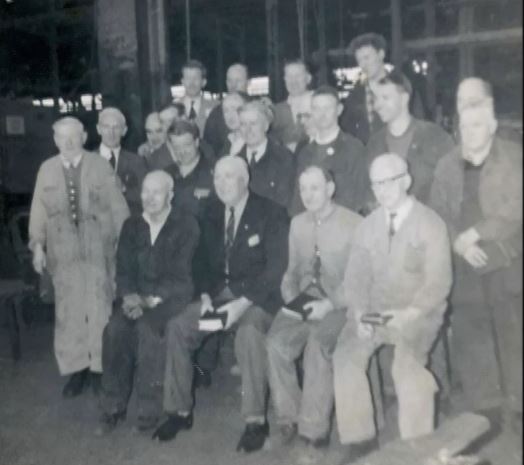 Boiler Shop Bible Class 1960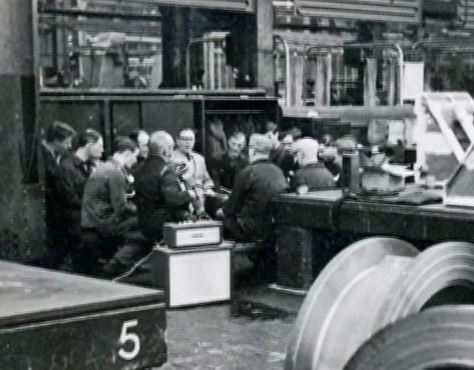 Boiler Shop Bible Class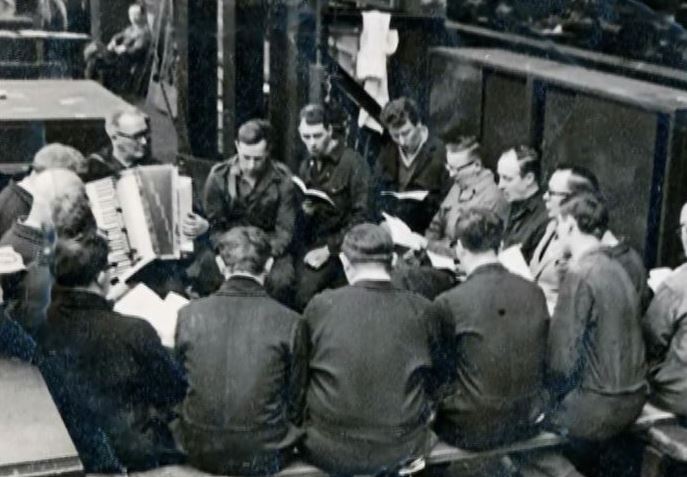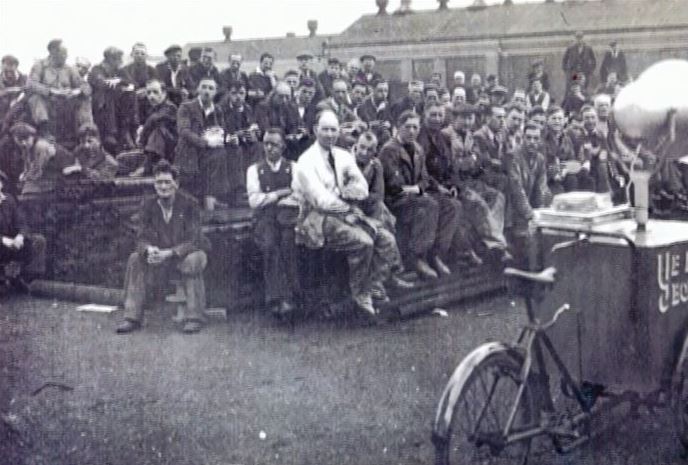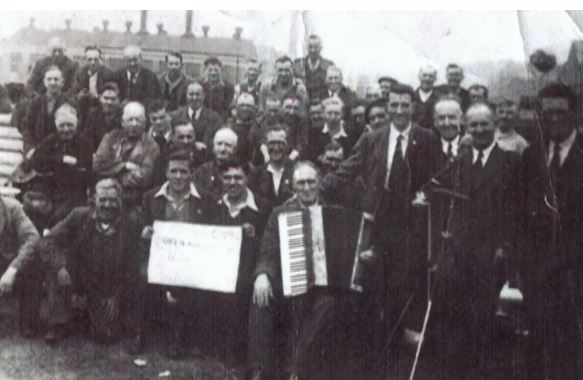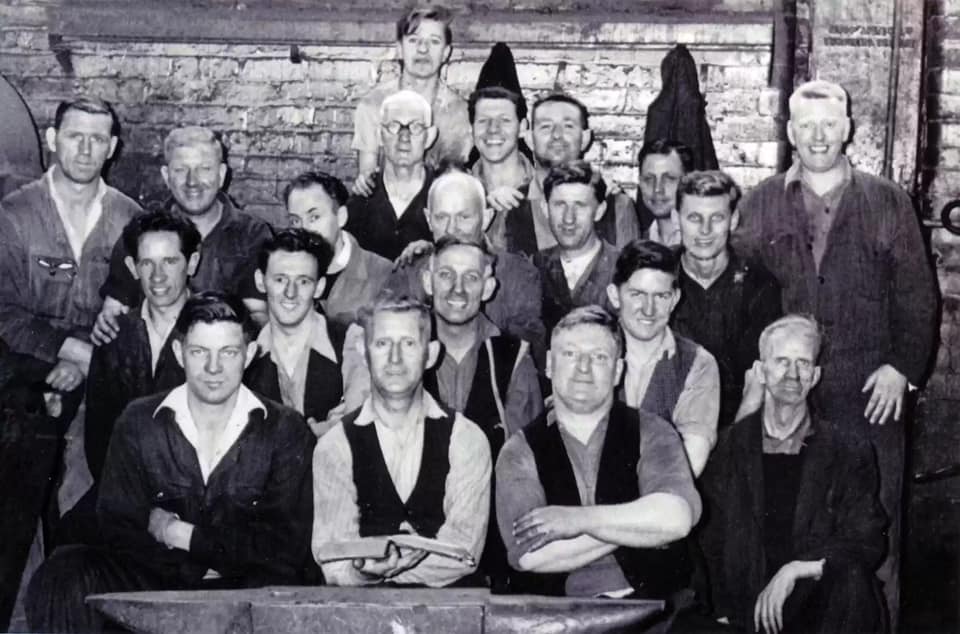 The Blacksmith Shop bible class

Lunch time Bible study group at the shipyard. Circa. late 40's or 50's. Albert Baker 3rd from the left , back row.