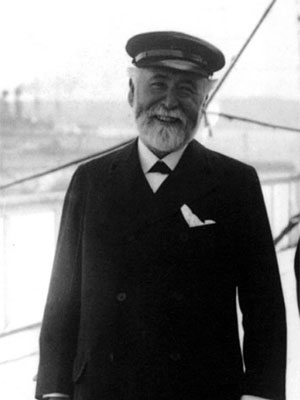 William James "Lord" Pirrie(1847 – 1924)
Born in Quebec in May 1847, William James Pirrie was educated at Belfast Academical Institution where his uncle was head of English. Other relatives, including his grandfather Captain William Pirrie, were engaged in shipping, and probably influenced his decision to engage as a 'gentleman apprentice' with Harland and Wolff in 1862. During his apprenticeship he spent time in Greenock on the Clyde studying marine engine building. He also showed a keen interested in financial matters, and as head draughtsman he was made a partner in 1874.

Pirrie was soon the firm's principal salesman. Edward Harland's wife was later to say, 'My husband builds the ships, but Mr Pirrie gets the orders for them'. With Harland increasingly withdrawn from the company's day to day affairs, Pirrie's management role grew. With Irish politics in ferment, he also found himself actively engaged in public life. During the first Home Rule crisis in 1886 Pirrie announced that the firm would have no compunction about moving to the Clyde should Irish Home Rule be granted.
Nevertheless, on assuming Harland's mantle as Lord Mayor of Belfast in 1896, Pirrie renounced his unionist and conservative affiliations and proposed some measure of participation for the nationalist and labour parties. His opinions would shift in favour of Home Rule over the next decades, before returning to the unionist fold during the first world war.

A flurry of public honours followed. Pirrie was made the first freeman of the city of Belfast, a privy councillor, high sheriff of Antrim, then Down, and finally Baron Pirrie of Belfast. In 1898, he rented Downshire House in London's Belgrave Square where he scrutinised closely the Harland and Wolff balance sheets and ledgers brought to him from Belfast. By the time he had overseen the firm's rise to become perhaps the most powerful force in world shipbuilding, his management techniques had grown almost dictatorial. At his death, he would be called 'a Napoleon of industry'. At 71, he was to tell a journalist, 'There is no pleasure like work.'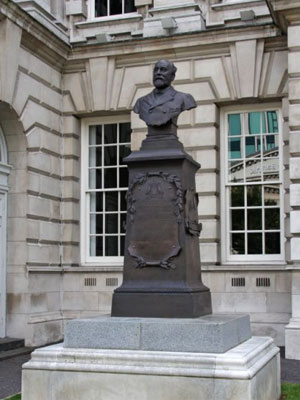 In 1924, Pirrie was returning from a voyage to Buenos Aires, recuperating from pneumonia, when he died at sea. His body was returned to Belfast aboard the Olympic, sister ship to the Titanic, and buried at Belfast City Cemetery.