Harland and Wolff - Shipbuilding and Engineering Works
Our high-quality Rolex fake models feature a double core silicone "O" Rings, made of solid tube rubber create an airtight seal, providing decent IP65 water resistance (rain/spash proof).
(Reference: TY-0707)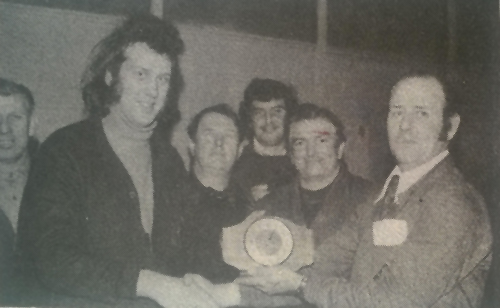 Colleagues of fourth-year Apprentice Steelworker William Veighey made sure that he got to the church In time for his wedding on 26th February, 1977 to Miss Cathy Paul, for they gave him a clock as a wedding Present! William is seen in our photograph receiving the gift from Senior Foreman Steelworker Bertie Waring.