Harland and Wolff - Shipbuilding and Engineering Works
Our high-quality Rolex fake models feature a double core silicone "O" Rings, made of solid tube rubber create an airtight seal, providing decent IP65 water resistance (rain/spash proof).
(Reference: TY-0714)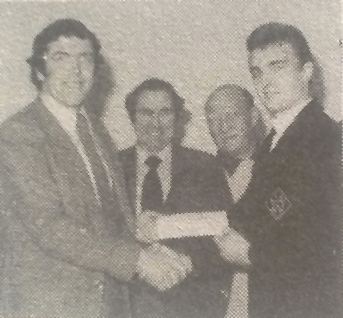 Manager Len Caskey (left) hands Robert Adams his well-deserved award. Looking on are Ray Allen (Training Centre Manager) and Joe Porter (Blacksmiths' Shop Steward).