Harland and Wolff - Shipbuilding and Engineering Works
Our high-quality Rolex fake models feature a double core silicone "O" Rings, made of solid tube rubber create an airtight seal, providing decent IP65 water resistance (rain/spash proof).
(Reference: TY-0719)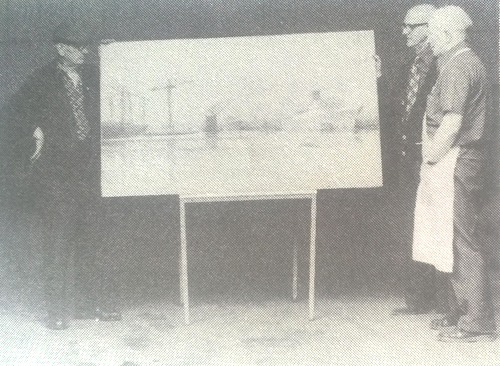 On display! Holding the paintings are (left to right) Hugh Smyth and James Armstrong while Andrew Owens looks at it in admiration.