Harland and Wolff - Shipbuilding and Engineering Works
Our high-quality Rolex fake models feature a double core silicone "O" Rings, made of solid tube rubber create an airtight seal, providing decent IP65 water resistance (rain/spash proof).
(Reference: TY-0722)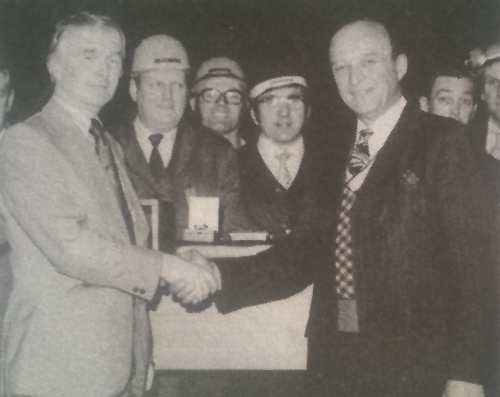 Senior Foreman Harold Shannon of the Web and Transverse Shop retired last month (December, 1977) after 47 years with the Company. In that time he had been involved In many major projects. As an apprentice In the D.O he draw some of the plans of the Ritz cinema ¡n the 1930s and in more recent years he supervised the erection of the steelwork of the new Queen Elizabeth Bridge. Manager Bert Jinks on behalf of colleagues, paid high tribute to Harold when he handed over the gift of a watch and a telephone seat complete with attractive number pad. Harold says he's now going to be like the lilies of the field which "toil not, neither do they spin" - but we suspect Mrs Shannon has a few odd jobs waiting to be done that will keep him busy and happy.