Harland and Wolff - Shipbuilding and Engineering Works
Our high-quality Rolex fake models feature a double core silicone "O" Rings, made of solid tube rubber create an airtight seal, providing decent IP65 water resistance (rain/spash proof).
(Reference: TY-0724)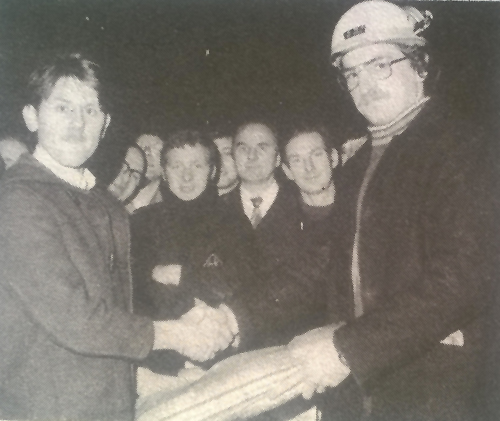 Steelworker Billy Clawson is seen here receiving wedding gifts to mark his marriage on 9th December, 1977 to Miss June Totten. The gifts - from Shop Colleagues, Management and Foremen in the Minor Section Shop - were presented to him by Malcolm Reid, Assistant Production Manager, Section Shop.