Harland and Wolff - Shipbuilding and Engineering Works
Our high-quality Rolex fake models feature a double core silicone "O" Rings, made of solid tube rubber create an airtight seal, providing decent IP65 water resistance (rain/spash proof).
(Reference: TY-0745)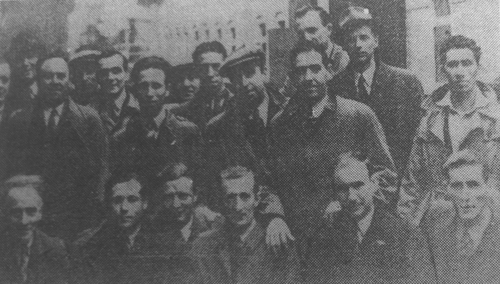 Thirty years on (1976) at least two of the shipyard workers who appear in this group are still in the firm and easily recognisable in the photograph They are — second from left front row — Fitter William Magee, and on his left Foreman Fitter George Monaghan, of the Fitters Shop, Thompson Works. The photograph — taken In September 1941 — shows some of the 86 H&W workers who sailed with the H&W built factory ship "Balaena" to Norway when she was handed over to her owners.