Harland and Wolff - Shipbuilding and Engineering Works
Our high-quality Rolex fake models feature a double core silicone "O" Rings, made of solid tube rubber create an airtight seal, providing decent IP65 water resistance (rain/spash proof).
(Reference: TY-0746)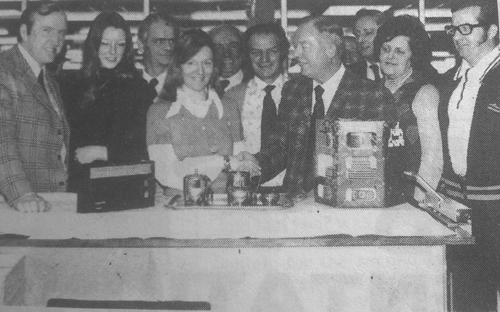 Smiles all round for Typist Ellen Dawson, of Methods Development Department, following the ceremony to mark her departure from the firm for family reasons on 5th March, 1976. Her friends' gifts of a tea-service, transistor and a combined dinner and tea-service were presented to her by colleague Bill Brown.