Harland and Wolff - Shipbuilding and Engineering Works
Our high-quality Rolex fake models feature a double core silicone "O" Rings, made of solid tube rubber create an airtight seal, providing decent IP65 water resistance (rain/spash proof).
(Reference: TY-082)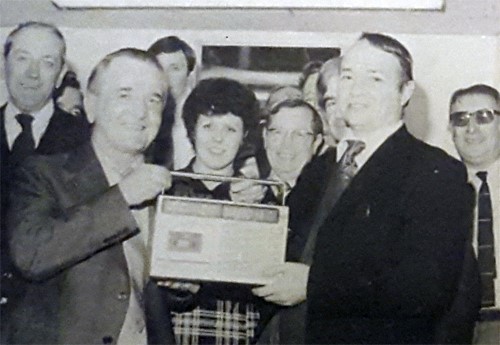 Saying goodbye with a smile - that's Clerk Ronnie Peden, pictured above (left) surrounded by his workmates and receiving their gift of a cassette-radio from Progress and Statistics Manager Ronnie Mitchell. Ronne Peden was actually given two farewell presents on the day of his retirement: as well as the cassette-radio from his clerical colleagues and staff in the Old Boiler Shop (where he had worked for the greatest part of his 46 years in the firm) he received a watch from the members of the A.P.E.X. No. 1 Branch. Ronnie had been chairman of No. 1 Branch for many years, and it was in appreciation of his service that Area Organiser Campbell Kell made the presentation to him.