Harland and Wolff - Shipbuilding and Engineering Works
Our high-quality Rolex fake models feature a double core silicone "O" Rings, made of solid tube rubber create an airtight seal, providing decent IP65 water resistance (rain/spash proof).
(Reference: TY-084)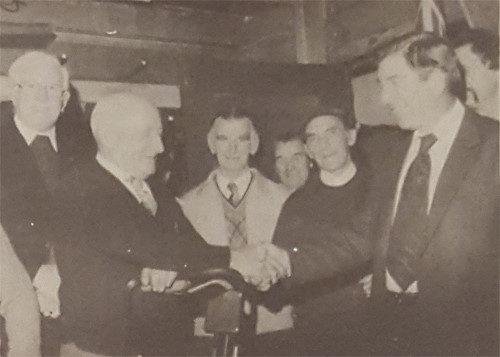 Pictured above as he receives a warm handshake from Electrical Manager Sam Yeates is Electrician Samuel Bell. Samuel retired on 6th October after 42 years service and was presented with an electric Lawnmower and electric hedge clippers by his friends in the firm.